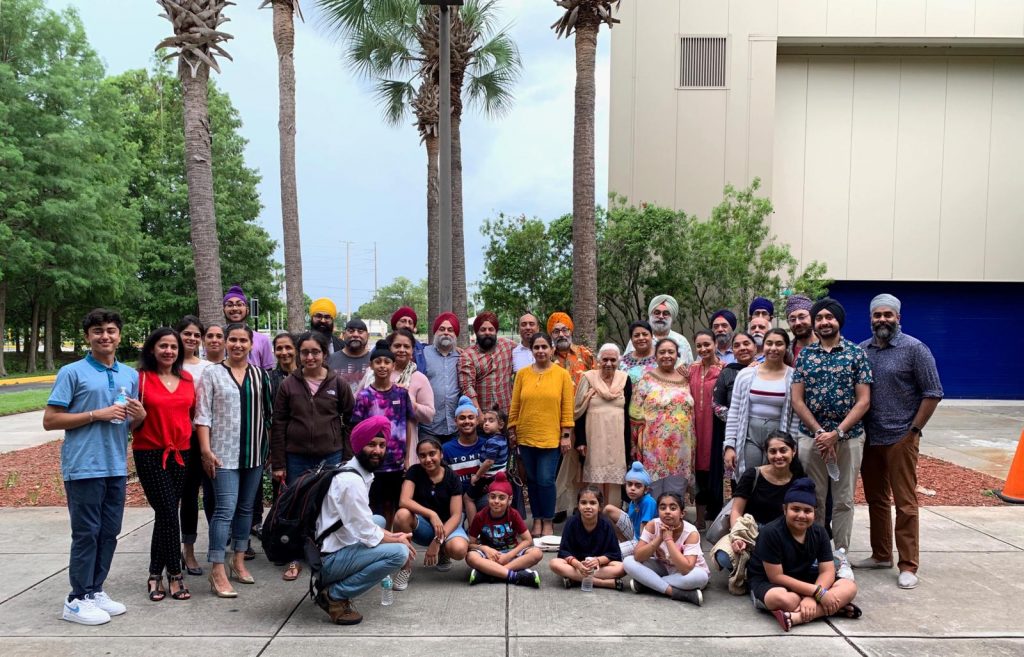 Waheguru ji ka Khalsa, Waheguru ji ki Fateh

Wow! We watched some of best movies by Sikh movie makers in such a short span of time! We surely have got some serious talent here! 👏👏👏

Again, we would also like to thank Bicky Singh ji and his young team from sikhlens.com, who came all the way from California to showcase some of the best movies and talent with us! 🙏

And Tampa Gurdwara truly appreciates the sangat for turning up in such great numbers (around 225) and making this event such a huge success!! The tremendous response encourages us to work towards making it an annual event.

And, finally, we would like to thank our numerous un-sung volunteers, whose dedication and enthusiasm actually makes it happen time and again! Not to forget the members of the Orlando sangat, who drove all the way to witness this event and encouraging us. 🙏🙏

We are certainly looking forward to the next edition of the Film Festival!!

Waheguru ji ka Khalsa, Waheguru ji ki Fateh
📌 Navigation Directions to the Venue
Date: Saturday, June 15, 2019
Showtime: 1.30PM onward

Venue:
Hillsborough Community College
Auditorium Room # 111
4001 W Tampa Bat Bvld.
Tampa, FL 33614
☀️ Snacks & refreshments will be provided.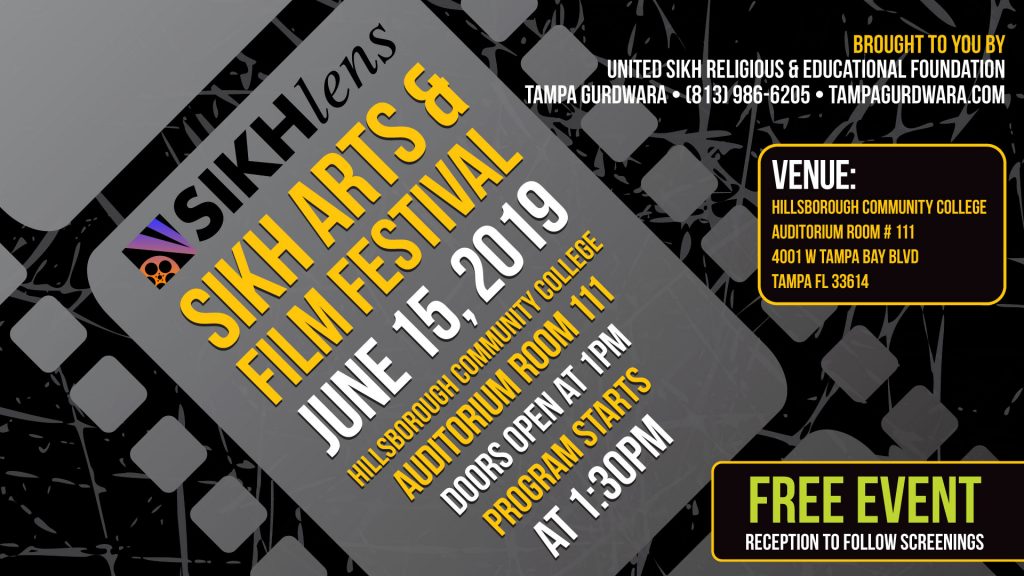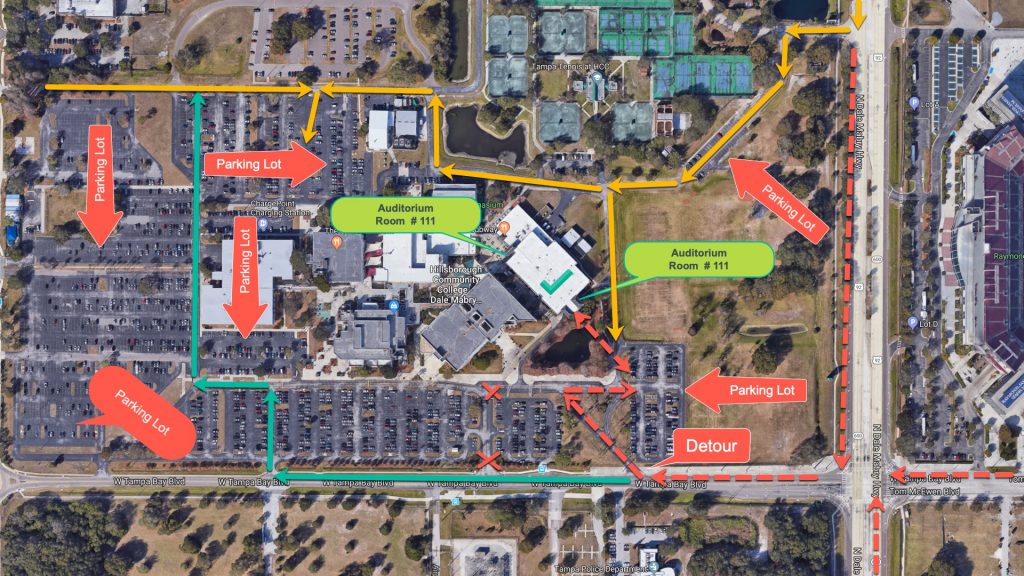 Program
The program has been divided in two clusters, followed by a Panel Discussion:
📌 Cluster A (1:30 pm – 3:42 pm) Total run time (124 mins) plus 12 minutes for transitions…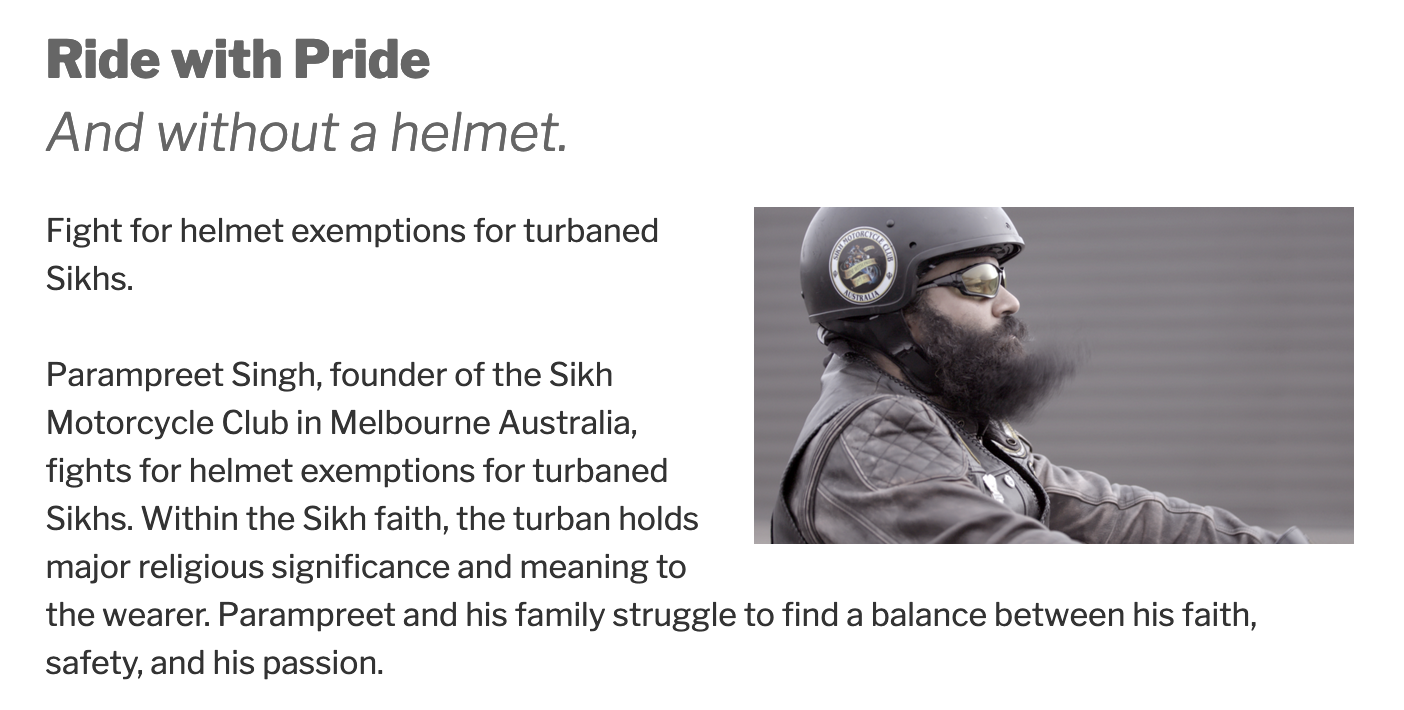 (15 mins)

☀︎ We are Not Strangers
A narration of the Bellingham, Washington riots, where an angry mob confront Sikh mill workers, who have to overnight leave everything behind.

(16 mins)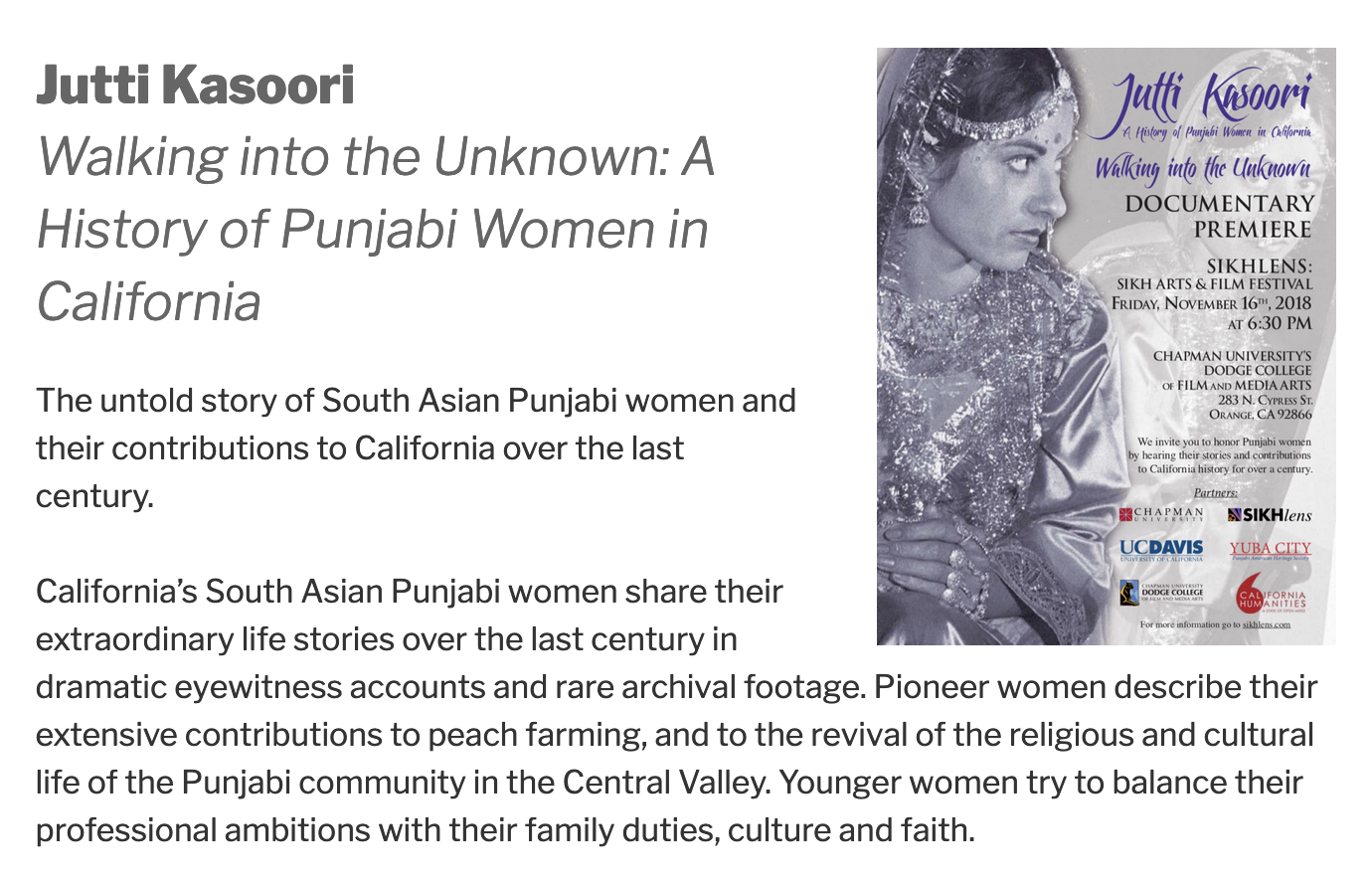 (27 mins)
☀︎ The Lions of London
This documentary reminds viewers of the enormous, and long forgotten contribution of Sikhs fighting for the British during World War I.

(14 mins)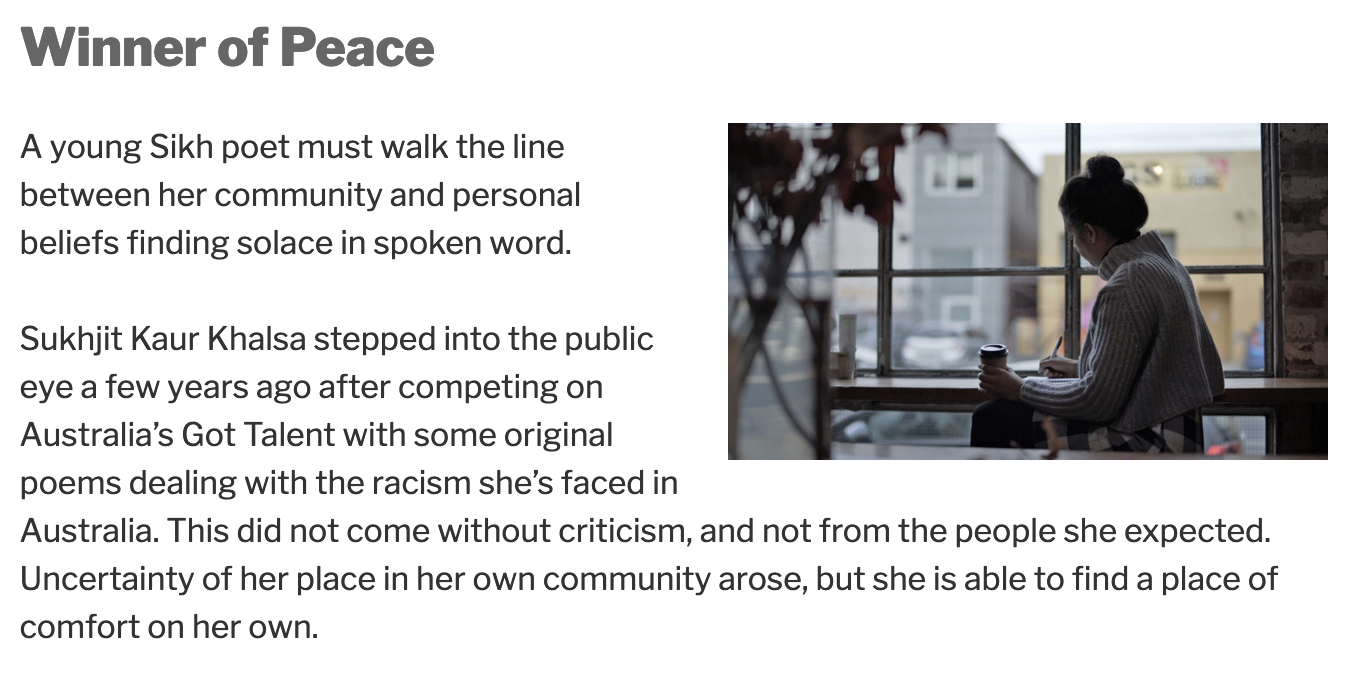 (12 mins)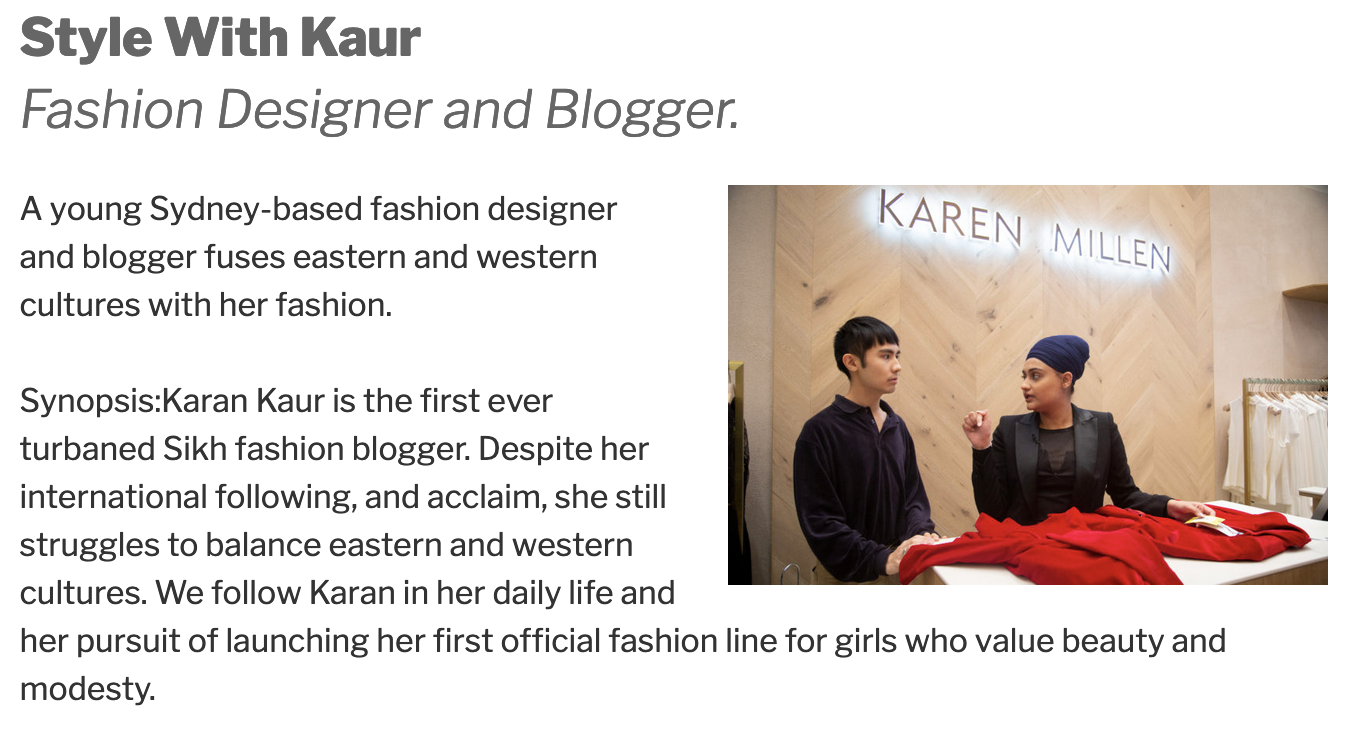 (14 mins)
☀︎ All Quiet on the Home Front
The story of Bhagat Singh Thind, a Sikh American soldier, returns home after WWI to discover a law has passed that revokes citizenship from all Non-Caucasians and he is to be deported. Even though the war is over, he has to fight once again for the country and the ideals he was willing to give his life for.
(26 mins)
📌 Panel Discussion (3:45 pm – 4:15 pm)
Bicky Singh, Founder of Sikhlens, Harjus Singh Sethi- "All Quiet on the Home Front" and Hansjeet Duggal- "Jutti Kasoori"
📌 Cluster B (4:15-6:00 pm) (Total run 92 minutes) plus 6 minutes for transitions…
☀︎ Sikh Formaggio
This film follows the work of Sikhs, and their hand in saving the Parmesan cheese industry in Northern Italy while struggling to keep their identity and beliefs.
(22 mins)
☀︎ Knitted Beliefs
A tapestry of harmony in Narayanpura, a neighborhood in Karachi, where Hindus, Muslims, Christians, and Sikhs live together in one of the largest multi-ethnic communities in Pakistan.
(15 mins)


☀︎ Humble the Poet
With tattoos and a turban, "Humble the Poet" is a Sikh hip-hop artist based in Toronto Canada, who harnesses the power of combining the spoken word with music. Re-defining the immigrant experience in a bold fashion he navigates the line between two cultures, aiming to define himself as a hip-hop artist, while reconciling his identity as a modern Sikh.
(13 mins)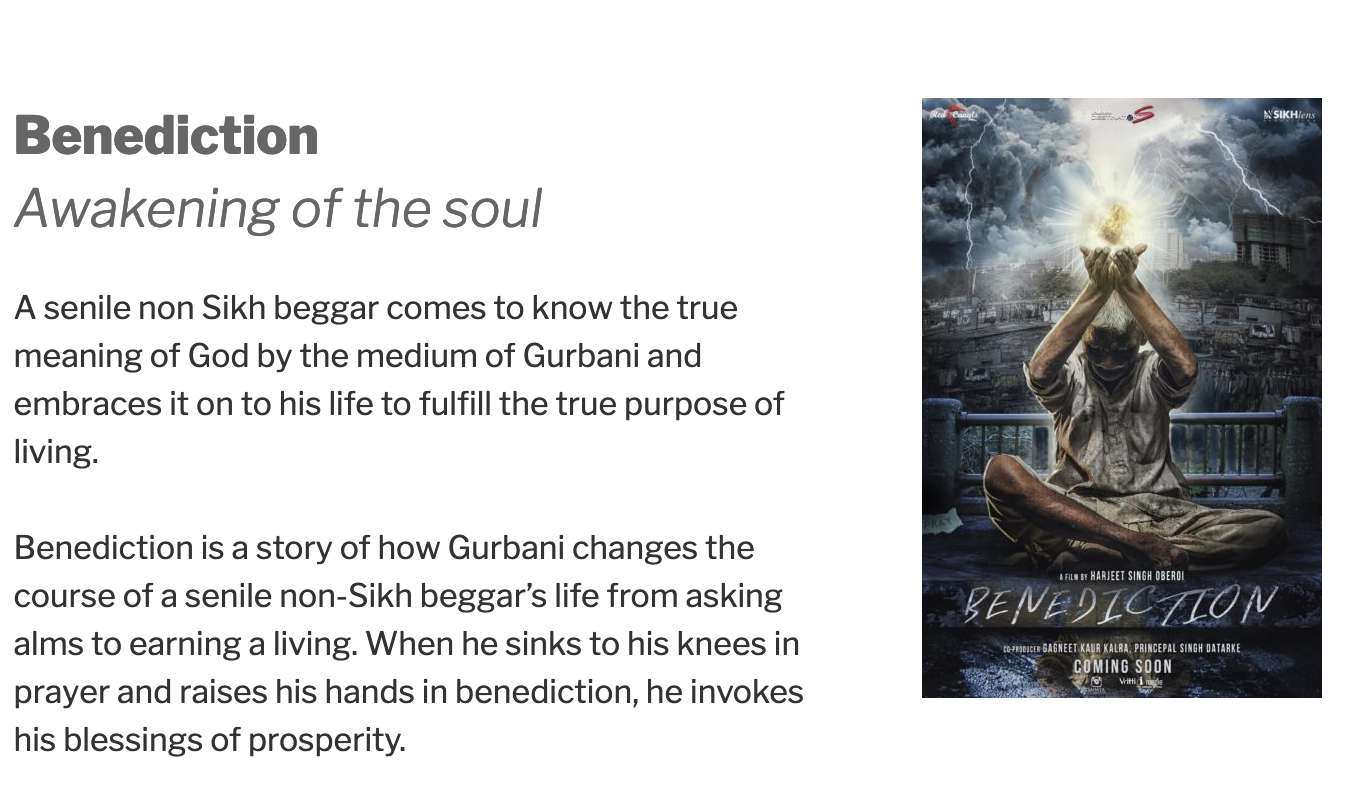 (52 mins)
☀︎ Sikh, Rattle & Roll (optional-if time permits)
Jasbir is 14 and approaching an important point in his spiritual life as a Sikh. He is worried about the pressures of the day but even more about how he will be able to merge his passion for Elvis with his life as an adult Sikh.

(10 mins)
☀︎ Tigerstyle (optional-if time permits)
Raj and his brother, Pops, make up the popular music duo Tigerstyle, based in Glasgow. The brothers work as DJs and music producers, creating hip-hop bhangra fusion music, while promoting Sikh values.

(10 mins)
📌 Reception and Closing of the Event.
Total Page Visits: 5355 - Today Page Visits: 2