Area of Specialization : Hindustani Classical (Vocal) Music & Gurmat Sangeet

Qualification : M.A. (Vocal Music), Hons. (Psychology), M.Sc. (Comp. Sc.), P.G.D.C.A., Ph.D.

The first and only recipient of Sangeet Natak Akademi's prestigious Ustad Bismillah Khan Yuva Puraskar for Gurbani Kirtan, Dr. Alankar Singh is presently working as Asst. Prof. of Music (Vocal) in Dept. of Music, Punjabi University, Patiala. He served as lecturer in the prestigious Hans Raj Mahila Mahavidyalaya, Jalandhar from 1998 to 2009. He received training in Classical (Vocal) Music and Gurmat Sangeet under Guru Shishya Parampara continuously for about eleven years from Gurmat Sangeet Acharya Late Professor Tara Singh, a renowned musicologist and composer, who belonged to Harguna Taksaal of Gurmat Sangeet & Gawalior Gharana of Khayal Gayaki. For the last twenty four years, he has been learning from Pt. Ganesh Prasad Sharma of Ambala Cant. (disciple of Pt. Bhola Nath Bhatt of Allahabad and Ustad Wajid Hussain Khan Saheb of Rampur-Sahaswan Gharana), a well known Guru of classical music.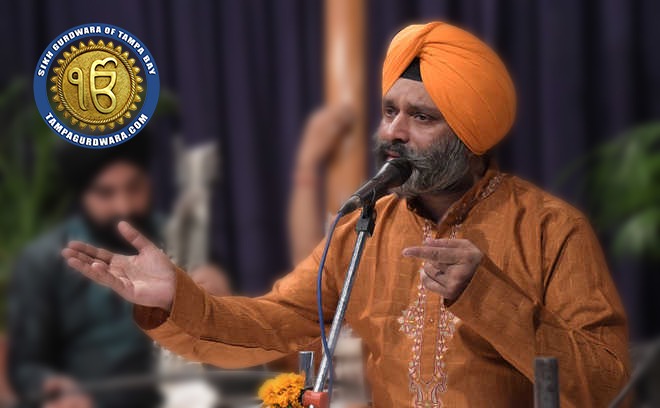 Since his childhood, Dr. Alankar Singh bagged first positions in whichever competition he participated. He was selected under the Cultural Talent Search Scholarship Scheme by the Centre for Cultural Research and Training, Govt. of India in the field of Classical (Vocal) Music and got National Scholarship from 1985-1993.
As a college student, he got First position in the prestigious competition of Classical (Vocal) Music at 118th Harivallabh Sangeet Sammelan (1993), Jalandhar.
As a university student, he was declared the best classical vocalist in National Youth Festival held at University of Mumbai under the auspices of the Association of Indian Universities. He was declared twice the best classical vocalist of the Punjab State in 1995-96 and 1996-97. He was also declared the best classical vocalist of Punjabi University, Patiala for five years consecutively, i.e., in 1992-93, 1993-94, 1994-95, 1995-96 and 1996-97.
Besides being an expert in Notation, Music Composer and Music Arranger, Dr. Alankar Singh is an approved artist of All India Radio and Doordarshan for Classical Music and Shabad Gayan. He is an empanelled artist of SPIC MACAY for Raag based Gurmat Sangeet. He performs extensively in the major festivals of music in India. His musical & academic international trips to the U.K., New Zealand, Malaysia, Singapore & U.A.E. have earned him a lot of respect & fame. He is often invited as Resource Person to various seminars, conferences & workshops on music. He has to his credit twelve audio CDs, one audio cassette, three books & twelve research papers.
Performances of Raag based Gurmat Sangeet
Dr. Alankar Singh has given more than 1000 public performances of Gurmat Sangeet and Classical Music. He has the privilege of performing at five Takhats of Khalsa Panth. Performances arranged by Sangeet Natak Akademi, Delhi; Punjabi Academy, Delhi; Bhasha Vibhag, Punjab; Punjabi Sahit Academy, Ludhiana; Anad Foundation, Chief Khalsa Diwan, S.G.P.C. and Guru Nanak Dev University, Amritsar are worth mentioning. He has been performing regularly at Adutti Gurmat Sangeet Sammelan and workshops organised by Jawaddi Taksal, Ludhiana since 2001. He has performed widely under SPIC MACAY in Roorkee, Dehradoon, Mussourie, Herbertpur (Uttarakhand); Kota, Bhilwara,
Chittaurgarh (Rajasthan); Gawalior, Harda, Katni, Damoh, Kymore, Maihar, Satna (M.P.); Jhansi, Kanpur, Saharanpur, Varanasi (U.P.); Ahmedabad, Vadodara, Rajkot, Gondal, Jamnagar (Gujarat); Bhubaneswar, Bargarh, Sambalpur (Odisha); Kolkata (West Bengal); Guwahati (Assam); Shillong (Meghalaya); Delhi etc. He has done many video recordings of Shabads in the prescribed Raags of Sri Guru Granth Sahib for Fateh TV, Doordarshan, Channel Punjab (U.K.) & other channels.
Public Performances of Classical Music
The major performances of classical music include three performances at Harivallabh Sangeet Sammelan, Jalandhar (1994, 2006 & 2012); Tansen Samaroh, Gawalior (2014); Sangeet Pratibha organised by Sangeet Natak Akademi; Viram : The Gurukul of Pt. Rajan-Sajan Mishra at Dehradoon; Malhar Utsav at Pracheen Kala Kendra, Chandigarh; Pandit Vishnu Digambar Sangeet Sammelan, Faridkot; Prof. Tara Singh Patiala Sangeet Sammelan & Rababi Bhai Mardana Shastri Sangeet Sammelan at Punjabi University, Patiala; Shri Lakshmi Narayan Raag Sabha, Amritsar; Shri Ganesh Utsav at Reliance Greens, Jamnagar (Gujarat); Subah-e-Banaras at Varanasi (U.P.); Chamunda Devi Festival (H.P.) etc. He has also performed under the auspices of Sangeet Sankalp, a national level organisation; Indian National Theatre, Chandigarh; Sangeetalok, Ambala Cant.; Sangeet Kala Manch, Jalandhar; AAPI Charitable Trust, Kartarpur; Poorva Sanskritik Kendra, Delhi; Nadaswaram Foundation, Rajkot (Gujarat); Saptak School of Music, Ahmedabad (Gujarat); Swar Sangam, Amritsar and Shadaj, New Delhi.
Awards and Honours
National Award : Ustad Bismillah Khan Yuva Puraskar for contribution to Gurbani Kirtan presented by National Sangeet Natak Akademi in 2010.
Gurmat Sangeet Award presented by Jawaddi Taksal, Ludhiana on 1st Dec, 2013.
Award for Excellence in Music presented by Rotary Club of Delhi (District 3010) on 19th June, 2009.
Sangeet Manishi Dr. Jayachandra Sharma Award presented by Shri Sangeet Bharti, Bikaner (Rajasthan) in October, 2006.
Honoured by Shri Baba Harivallabh Sangeet Mahasabha, Jalandhar.
Honoured by Chief Khalsa Diwan, Amritsar.
Honoured by The Sikh Forum, Kolkata on 14th Jan, 2016.
Honoured by Gungaan Productions, Sri Anandpur Sahib in 2004.
Total Page Visits: 2660 - Today Page Visits: 2