🙏 Saadh sangat ji, all our projects are propelled by the generous donations. Your donations help us positively  impact the lives of a countless in the homeless shelters, the orphanages & the underprivileged. Your recurring gift of donation helps lay a strong foundation for our community outreach initiatives at a sustainable rate.
Please consider opting for hassle-free automatic Vand Chakko (Dasvand) monthly donation options listed below this message.  Any contribution is greatly appreciated. Please keep supporting the Gurdwara. 🙏🏻
🙏 And, thank you so much to all those, who are directly sending their donations through Zelle or Gurdwara website or mailing their donation checks directly via mail.

Waheguru ji ka Khalsa, Waheguru ji ki Fateh!
Instant Zelle Pay Bank Donations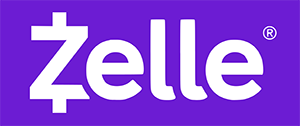 ✅ DONATE TO 813-599-1557 (USREF)
🔹 Easy 🔸 Safe 🔹 Secure 🔸 Recommended
Don't have Zelle App?


📌  Three Easy Steps:
Maximize your gift of donation & save time by using your mobile bank app with
Zelle®
.
Step   1️⃣   Simply add:  813-599-1557  as the payment recipient. Zelle® will automatically recognize United Sikh Religious & Educational Foundation, Inc. (USREF) as the recipient;
Step   2️⃣   If your bank app asks for a reason for making the donation, put a cause like:
🟡 Donation for Langar Seva;
🔴 Sponsor Langar Seva (Reserve Here);
🟢 Gurdwara Building Fund;
🟣 Gurdwara Maintenance;
🔵 Panjabi Classes;
🌕 Keertan Classes;
🟤 Tabla Classes;
🟠 Birthday Ardaas;
⚪️ Ardaas for the Departed; (Inform)
🔵 Add Your Own Reason to Donate;
Step   3️⃣   Press SEND button and your donation will be instantly transferred to the associated Tampa Gurdwara (USREF) Bank Account.
✅ Major banks using Zelle:
🔸 Bank of America,
🔹 Chase Bank,
🔸 Wells Fargo,
🔹 and many more!
✅  Click here to see if your bank uses Zelle® Pay to send receive funds.
✅  All donations are 100% tax-deductible. You can collect receipts when Gurdwara resume its services.
⭕️  Gurdwara loses 3% on every donation transaction made through PayPal/GooglePay/Square etc.
✅  Following option are also recommended: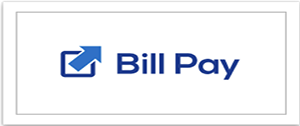 (Recurring & One Time Donations)
✅ Get the most out of your gift of donation by registering USREF as your payee on your bank's Bill Pay system.
📌 Online Bill Pay Set-up Instructions:
🔘 Below are general steps to set up online Bill Pay from your personal banking account.
🔹 Please log into your account online and enroll in Bill Pay.
🔸 Once you enroll, click "Add a Payee".
🔸 Enter the payee's name, address, phone number and email in the "Search Payee" tab, and click "Next."
▶︎ USREF, 15302 Morris Bridge Road, Thonotosassa, FL 33592
🔹 Phone: 813-599-1557, Email: info@tampagurdwara.com
🔸 Please mention a reason for making the donation in description section.
🔹 The bank will print and mail a check to us on your behalf, done!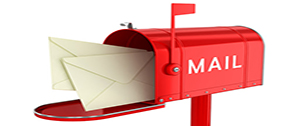 Total Page Visits: 6286 - Today Page Visits: 16